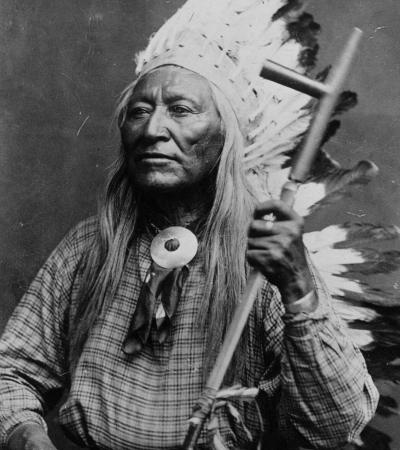 Chief Washakie (1804/1810-1900) was a leader among the Shoshone and other Native groups in western Wyoming and an important figure in Wyoming's Native American history. Though records are unclear, it is generally accepted that he was born in the early 1800s to a Shoshone mother and Umatilla father. His father was killed in a raid when Washakie was young, and his turbulent youth saw him travel with different Native bands across the West.
As Washakie grew older, he began to travel with a band of the Shoshone. In his travels, he became good friends with famed fur trapper Jim Bridger, and his band likely took part in many trade rendezvous across Wyoming. Indeed, these connections were so strong that Jim Bridger would later marry Washakie's daughter, making Jim Bridger his son-in-law. Through his connections with White Americans, Washakie was able to learn English and French, skills that would later allow him to be an effective leader in negotiations with the American government.
Even while establishing these friendly relations, Washakie set out to prove himself in a traditional Shoshone manner by showing his prowess at war and conflict. He made war with the Blackfeet, a traditional enemy of the Shoshone, and was involved in many raids across the West. Like other bands, Washakie and his warriors stole horses, which were a valuable commodity, from White settlers and Native groups. Even into the 1860s, Washakie and the Shoshone found themselves in conflict with other native tribes, and the Crow in particular. Famously, Washakie entered into single combat with the Crow leader Big Robber in 1866. Washakie proved victorious, as he impaled Big Robber through the heart and displayed the heart on his lance.
As Washakie proved himself on the battlefield, he moved up the ranks among the Shoshone. As early as 1840, Washakie was listed in sources as a leading Shoshone warrior. After becoming chief, Washakie negotiated with the United States on behalf of the Shoshone people. He was present at the signing of the First Treaty of Fort Laramie, though he did not sign. He would later sign the Fort Bridger Treaties of 1863 and 1868, which set aside land for the Shoshone as a reservation along the Wind River in Wyoming. Washakie secured millions of acres of land for his people, who still inhabit the land today.
In the 1870s, Washakie and his Shoshone began to adapt to life on their new reservation. As buffalo populations dwindled, they were forced to adopt new lifestyles focused on agriculture and European-style animal husbandry. In addition, in 1878 a group of Northern Arapaho another traditional enemy of the Shoshone, were moved onto their reservation. Washakie now had to deal with ethnic tensions in his own land. Though aging and faced with new challenges of reservation life, Washakie remained a powerful voice among the Shoshone. His leadership, though occasionally challenged by some younger members of the tribe, endured, as evidenced by his role in elevating tribal members to positions of importance in the governance of the reservation.
By the 1890s, an elderly Washakie was nearing the end of his public life. His last major act as a Shoshone leader took place in 1896, when he agreed to cede a portion of Shoshone territory to Wyoming to create the town of Thermopolis. After this, his health slowly declined, and he passed away in 1900, receiving a full military funeral.
Washakie was among the most successful Native leaders of the period. His friendly relations with White Americans ensured he was able to provide for his people, and he was able to secure relatively favorable conditions when compared with other Native leaders of the day. His legacy continues to be felt across Wyoming, as a Wyoming county bears his name, and across the country, as he is honored with a statue in the United States Capitol building.
Collections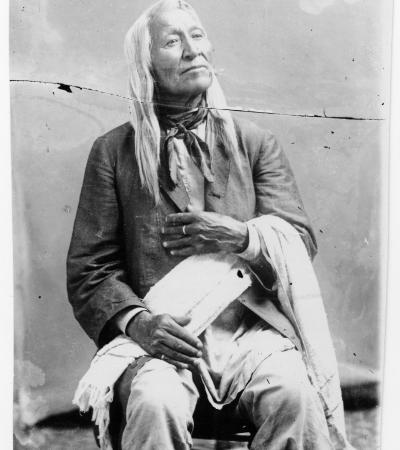 General AHC Collections
Collections that include materials on Chief Washakie who was an important leader of the Shoshone people. He was instrumental in the Shoshone's negotiations with the United States government, and signed treaties establishing the Wind River Reservation on behalf of his people.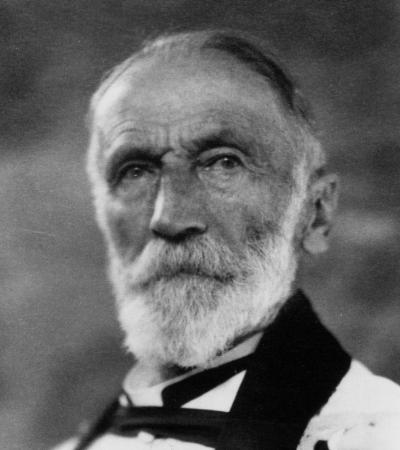 Reverend John Roberts
John Roberts (1853-1949) was an Episcopalian missionary who worked among the Arapaho and Shoshone peoples on the Wind River Indian Reservation. In 1883, Roberts was assigned to the reservation. While there, he established St. Michael's Mission for the Arapahos as well as the United States Government Indian Boarding Industrial School for the Shoshones and Arapahos. He translated Biblical texts and church material into the Arapaho and Shoshone languages with assistance from Fremont Arthur, Michael White Hawk, and Charles Lajoe.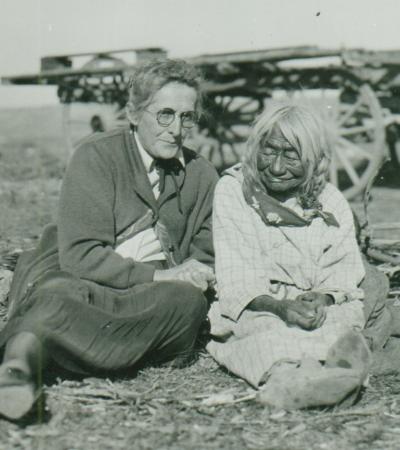 Grace Raymond Hebard
Grace Raymond Hebard (1861-1936) worked as a professor and librarian at the University of Wyoming. She researched the history of the American West and had an interest in the Oregon Trail and Native American life. In addition to her success in academia, she was the first woman to practice law in the state of Wyoming and eventually appointed the first vice president of the National Society of Women Lawyers. Her papers include her correspondence, scrapbooks, manuscripts, and transcripts, among others.