Grace Raymond Hebard (1861-1936) worked as a professor and librarian at the University of Wyoming. She researched the history of the American West and had an interest in the Oregon Trail and Native American life. In addition to her success in academia, she was the first woman to practice law in the state of Wyoming and eventually appointed the first vice president of the National Society of Women Lawyers. Her papers include her correspondence, scrapbooks, manuscripts, and transcripts, among others.
Additional content for this collection can be found in the "Inventory for collection."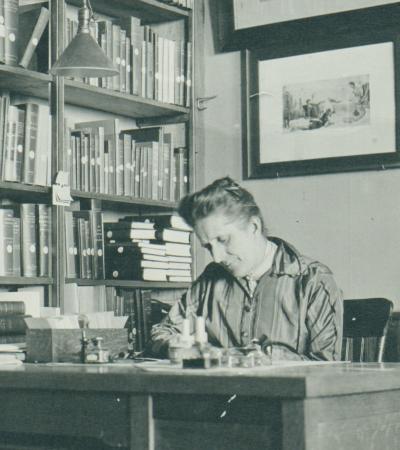 Typed and handwritten correspondence mostly regarding Chief Washakie, 1920s and 1930s
Correspondence is in regards to Chief Washakie, Grace Raymond Hebard's book Washakie: Chief of the Shoshones (1930), photographs of Chief Washakie, and his silver-mounted saddle.
Resource Identifier
ah400008_11_15
Citation
Grace Raymond Hebard Papers, Collection No. 400008, Box 11, Folder 15, American Heritage Center, University of Wyoming
Preview