Subject files, biographical files, photographic files, and content from various American Heritage Center collections that provide content about Pony Express.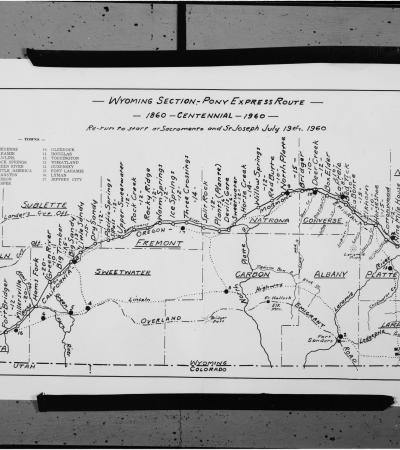 Centennial map of Pony Express route through Wyoming, 1960
Resource Identifier
ah05195_0166
Citation
Frank J. Meyers papers, Collection No. 5195, Box 8C, Folder 100, American Heritage Center, University of Wyoming
Preview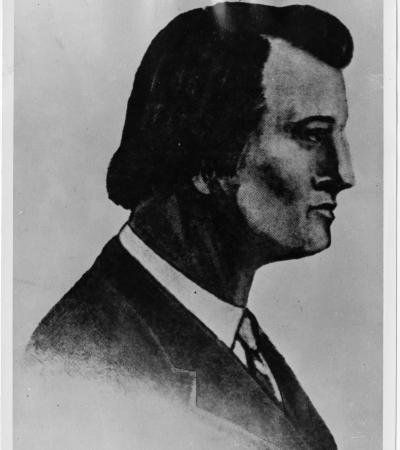 Joseph A. Slade, ca. 1859
Resource Identifier
ah100437
Citation
Joseph Alfred "Jacky" Slade (1831 – 1864), was a stagecoach and Pony Express superintendent.
Preview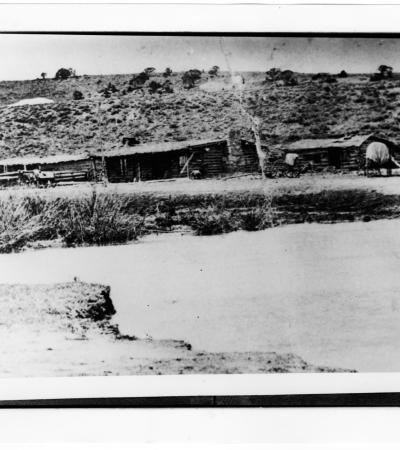 Old Muddy Stage Station, ca. 1920
Written on the back: "Old Muddy, Overland and Pony Express Station, 12 miles west of Fort Bridger [Wyoming]. Built and operated by Mose Byme until the coming of the Union Pacific Railroad in 1868."
Resource Identifier
ah100972
Citation
Photo File: Old Muddy, American Heritage Center, University of Wyoming
Preview